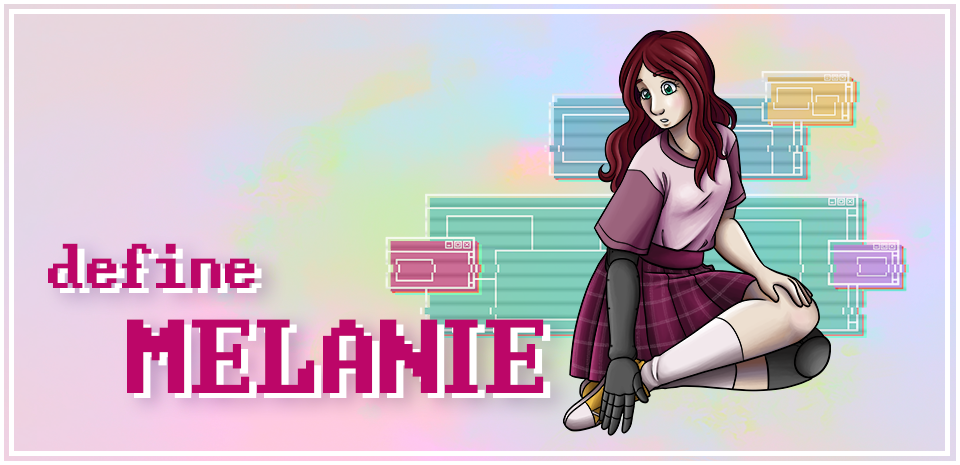 Define Melanie
Since the response to chapter one has been positive I thought I'd mention that I am planning on making more chapters of Define Melanie in the future, but it might take some time because a) they haven't even been written yet and b) I'm graduating from uni at the end of this week and am in serious need of a little holiday so I'll be taking a break to play all the video games I've been too busy to play over the summer haha.
But with any luck I might have a new chapter or two by the end of the year! :)
I'll most likely update Twitter more often than this page, so I recommend following at least my gamedev twitter, but if you don't mind some other nonsense I'm more active on my main account.